SEO London's Monthly "Third Tuesdays" Speaker/Panel series
Investing in Africa/Emerging markets
by SEO London
09 Mar 2018
SEO London's Monthly "Third Tuesdays" Speaker/Panel series
Topic: Investing in Africa/Emerging markets

Date: Tuesday March 20th 2018

Time: 7:00 - 8:30 PM (plus pre- and post-networking 6:30-7pm, and 8:30-9:30pm)
Location: The Africa Centre, 68 Great Suffolk St, SE1 0BL

Organised by: Mimi Gom (SEO Alumni)

Tickets: Open only to SEO Alumni
Book your tickets here https://www.eventbrite.co.uk/e/investing-in-africa-seo-londons-monthly-third-tuesdays-series-tickets-43827716881
Investing in Africa from London. How do you gain exposure? Is it Equities, Fixed Income, Venture Capital/Start up Finance, Commodities. What are those various mediums? How can deals or transactions be structured cross-border? What are the regional unique considerations? These are the broad questions that we will consider, in the seminal joint SEO London-Africa Centre event. We have panelists from diverse backgrounds - legal, portfolio advisory, fintech to name a few. Looking forward to a unique and excellent discussion, with audience participation expected and anticipated.
Moderator - Christelle Kupa
Mrs. Christelle Kupa is the founder of Uhusiano Capital, which is boutique financial advisory firm based in London with a specialisation in Impact Investment and Blended/Hybrid Investment solutions. As a multi-lingual financial professional with over 15 years of experience in investment banking, alternative investments and development finance, she is well-experienced in impact investment on the African market that contribute to sustainable solutions for growing the local economy. She is FCA-regulated professional with a degree in business and finance.
Throughout the span of her eclectic career, Mrs. Kupa had the opportunity to work for several organisations in financial services, including major investment banks such as J.P. Morgan and Deutsche Bank, amongst others. As a Belgian national with Congolese heritage, Mrs Kupa speaks multiple languages (French, English, Dutch, and basic Swahili), which allows her to work more intimately across a wide variety of markets, and carefully oversee financial development and philanthropic endeavours throughout Africa.
In addition to Uhusiano Capital, Mrs. Kupa is a trustee for Medical Aid Films, a foundation that aims to save the lives of vulnerable women and children in developing countries by providing innovative training and education through short films.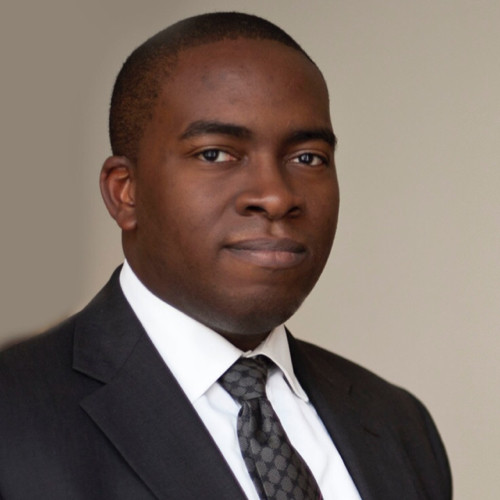 Segun Okubanjo
Olusegun has over 20 years of experience in wealth management and investment banking and is skilled in crafting and implementing sophisticated financial solutions to the uniquely complex personal and corporate investment structures that are typical of the entrepreneurial clients in emerging Africa.

Prior to joining OBSIDIAN, Olusegun was Executive Director, Africa at UBS, London. He began his career with ARM Investment Managers, Lagos and went on to head the West Africa offshore private client divisions at Standard Bank and Renaissance Capital and led a team covering West Africa at Barclays Wealth in London.

Olusegun has a BSc in Business Administration and an MBA in International Business from the Gardner School of Business & Technology, Wayne State College. He studied Law (Juris Doctor) at the University of Nebraska, Lincoln and is a member of the Chartered Institute for Securities & Investment, London.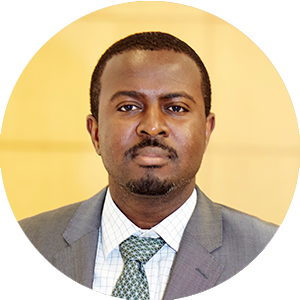 Kojo Amoo-Gottfried
Kojo Amoo-Gottfried, Senior Portfolio Manager of the Enko Africa Debt Fund, has extensive experience in Emerging Markets investing. In his last role, he was the Portfolio Manager for the inaugural Africa Fund at FM Capital Partners, a multi-manager hedge fund. He has extensive experience in Africa, both in investment banking, where he helped to raise capital for sovereigns and corporates across the continent, and in the hedge fund space, where he has invested across the continent in multiple asset classes. He is a graduate of the London Business School and the London School of Economics with degrees in Economics and Finance.
Nzube Ufodike
Nzube Ufodike is an entrepreneur and advisor to early stage FinTech start-ups. This entails technology, entrepreneurship and finance in the UK and emerging markets from operations to strategy, business analysis/development to equity investments.

Currently, he is a Digital Product Owner at Wealth Dynamix, London, an award winning technology vendor to the wealth management industry. Prior, he was part of a team at UBS SmartWealth that built and launched the UK's first FCA-regulated robo-advisor, focussed on the mass affluent wealth segment.

Nzube holds Computer Science undergraduate and postgraduate degrees from Queen Mary, University of London.
Daniel Metcalfe
Dan Metcalfe is a senior banking lawyer based in London. He focuses on infrastructure (including telecommunications infrastructure and real estate development), energy and commodities, with a particular focus in emerging market jurisdictions.
Dan has particular experience across Europe, Middle East and Africa, and advises in relation to the finance aspects of projects and acquisitions as well as other complex financing arrangements, including mezzanine and other multi-tiered or tranched financing arrangements. Dan advises borrowers, commercial lenders and development finance institutions, suppliers and offtakers.
Dan also has experience in relation to refinancings, restructurings and insolvencies, with particular experience in the resources sector.
Dan is currently advising a Middle-Eastern towerco in relation to all aspects of its acquisitions and long term operating arrangements across a number of jurisdictions in the region, is advising lenders in relation to the restructuring of several real estate developments in Africa, and is advising commercial and development finance institutions in relation to various other developments across Africa including in the airports and power sectors.